Catford Couriers - London and Kent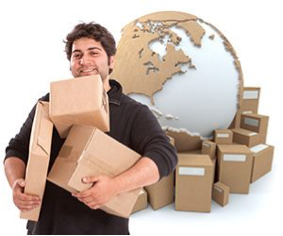 Catford Couriers was established in 1984, a true testament to the reliable service we have always maintained. In fact our first ever account customer still uses us on a regular basis. We are based in Lewisham, South East London. In these days of overseas call-centres and high charge phone numbers, it is refreshing to find that when you call us you will speak directly to a member of the control team who can offer up to the minute information about your consignment. It is this personal down to earth approach that is key to our success in this era of globalisation.
We are delighted to tell you about a new range of services offered by Catford Couriers.
---
Postal Services
If you want to send letters, cards and packages, Catford Couriers can arrange UK and overseas postage and delivery – plus we are 20% cheaper than Royal Mail (for business users). This service is particularly attractive to companies organising mass marketing campaigns by letter with flyer.
---
International Deliveries
Catford Couriers work closely with all the top tier international courier companies to manage your deliveries across the UK, across Europe and around the World. Our international delivery partners include: FedEx, DHL, ParcelForce, TNT and UPS.
---
Packaging Services
If your item is an awkward size or shape, we will customise a box especially for it. We will prepare the consignment for safe and secure transport. We use bubble wrap, foam peanuts and a range of quality packaging materials.
---
Description of the core service.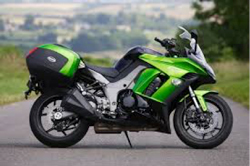 Catford Couriers operates a fleet of same-day delivery vehicles. Established account Customers and new cash paying Customers use our services to transport their goods from A to B.
Typically, our fast motorcyclists will collect legal documents from your offices and deliver them to court. They will wait for a signed receipt and return to you.
Other bikers will collect Tender proposal documents from bidding construction companies and deliver on time, to the waiting corporates.
Other bikers will collect medical samples from a local hospital Dept of Haematology and deliver to a Central London Clinic.
And more bikers will collect sealed asbestos samples from a local council Dept of Environmental Health and deliver for analysis at a laboratory or they will collect a music score, CD and recording contract from the studio for delivery to the record label or broadcasting company.
Parcel cars typically carry boxes of product samples from factory or manufacturer's office to advertising agency, PR agency or retail store.
Our vans often carry furniture, household goods and office equipment for relocation moves.
At Catford Couriers we endeavour to provide a range of quality transport services in order to deliver our customers' goods to the required destination in the shortest possible time and at the best possible price.